Supporting those leaving LIS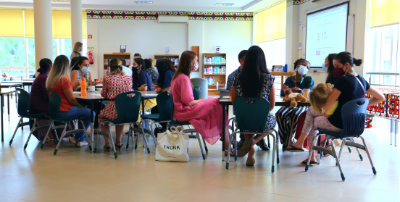 As we near the close of the school year, many students have a lot on their mind as they process the changes they are about to experience. Goodbyes are difficult - both for those leaving and those staying. Children might think back to last year when they said goodbye to friends and classmates. These feelings can be heavy for young people who might not have the words to express their needs with words, and this is why parents might see challenging behavior in the coming weeks. Most often, behavior is a call for connection, someone to help them regulate their feelings. Sitting quietly with your child, offering gentle words of consolation, forgiving their need for alone time, and family time are all ways parents can help meet a young person's needs.
School counselors and teachers/advisers will support students as they navigate this time in the school year with special sessions for the students leaving LIS along with traditional end-of-year clear and year-level celebrations. In addition, counselors will host a "Leaving LIS" session for parents on Thursday 26 May at 8:15am in the Secondary Library. Invitations will be sent via email to families who have confirmed their plans to move on from LIS after this school year.
If you would have questions or concerns that you would like to discuss with your child's counselor, please reach out at any time.
Kristen, Shane, Ryan, Jasmine
The LIS Counseling Team