Seesaw Milestone!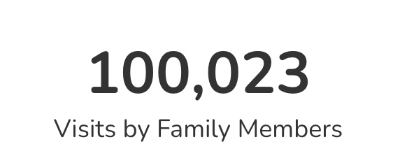 Do you know the first words ever said on a telephone? Alexander Graham Bell said, "Mr. Watson – Come here – I want to see you!" on March 10th, 1876. First text message? Neil Papworth texted "Merry Christmas" to a co-worker on December 3rd, 1992. First Tweet? Jack Dorsey tweeted "Just setting up my twttr" on March 21st, 2006 (which has since been turned into an NFT which sold for $2.9 million!).
MOST IMPORTANTLY, what was the first Seesaw post at LIS? Marta in year 3.1 posted "I can explain what I see, think and wonder" on September 13th, 2017! Just like all of the other examples, Seesaw has exploded in popularity since its creation. We have gone from a single grade level giving it a try to it being our major communication tool throughout the period of online learning.
As this 5-year anniversary approaches, I wanted to share that amazing number above and encourage all parents to keep connecting with your children through the platform. If you are having any difficulties, please don't hesitate to contact Brian Duffy at bduffy@lisluanda.com.
Brian Duffy
Technology Learning Coach