25 LIS Graduates on their way to 24 Universities around the World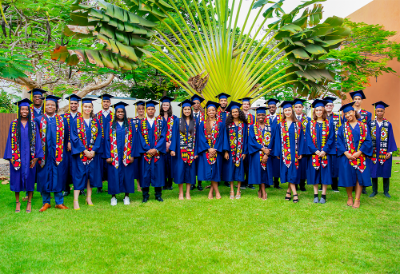 25 LIS graduates, from countries including Angola, Canada, Ecuador, Egypt, France, India, Malaysia, Portugal, South Africa, Spain, United Kingdom, United States of America were recently awarded their IB Diploma. Given the rigor of the diploma programme, and the added challenge of working mostly online during the COVID-19 pandemic, this is a remarkable achievement. 100% of these students will be attending their firm choice universities! 21 obtained the International Baccalaureate Diploma Certificate and 4 obtained the LIS High School Diploma as well as the IB courses certificate.
LIS is proud of the work done by these students. Their courage, confidence, willpower, and commitment embody what we want in LIS students. As a diverse international community, we acknowledge the tremendous support from our graduate families and the professional dedication of our teachers and leaders who have served to empower, inspire and shape the future. Long may our graduates thrive.