Year 4 Problem-Solving Exercise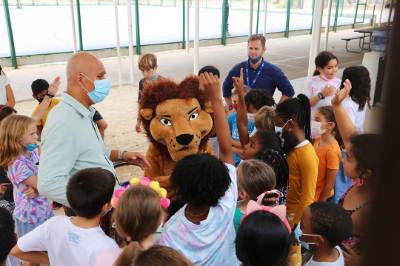 Year 4 is starting a new unit called How The World Works and to get started we stimulate the student's creative minds by presenting them with a scenario.
LISA The Lion, accompanied by LIS Director, went to the treehouse to say hello to the children but he was too afraid to get onto the ramp. The students were asked to come up with a solution to help him get up there without using it.
He then leaves in a huff with the assurance that the students will come up with a solution on how to get him up onto the treehouse without using the ramp. The children are very creative, so LISA The Lion will return soon to see what ideas they will have come up with.