Year 3 'Who We Are' Unit Celebration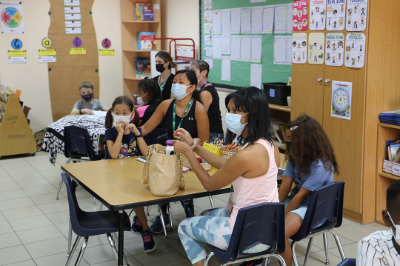 Last week the Year 3 students led their parents through a 'Health Cafe'. This was the celebration of learning for the 'Who We Are' Unit of Inquiry.
During this unit, students inquired into how people's choices affect their health and well-being.
Some of the learning shared with the parents included the importance of a balanced diet, how practicing gratitude can support our well-being, and how doing yoga can help both our body and mind to feel healthy. The event ended with an exercise session in the Jangos.