Year 1 Capture the Flag Tournament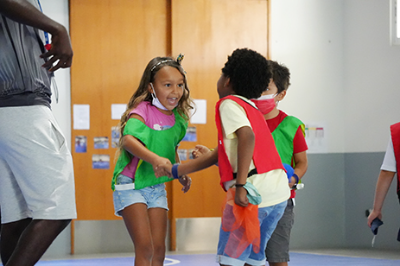 Year 1 students explored through a capture the flag tournament the different elements of the Primary Years Programme (PYP) – such as learner profile attributes, approaches to learning, concepts, etc. – linked to the "Who We Are" unit of inquiry. Throughout the process, they explored how to be fair, balanced, cooperative, and responsible when playing. They also inquire about the values of being honest through their choice of play and behavior during games. The students had fun exploring these concepts in a safe environment.
As the students asked to play against teams from other classes, the PE team arranged the teams with children from different Year 1 classrooms so that they could manage to cooperate with different schoolmates.
During the tournament, each team played two games with different opponents, children had the opportunity to make plans, and strategies, cooperate, solve problems or conflicts, be balanced and friendly, supporting and cheering one another.
In the end, each team was awarded one of the prizes: Cooperative Team, Friendship team, Conflict Resolution Team, Responsible team, Caring team, Principled team, Connected team, and Balanced team.
Through this tournament, the Year 1 students were able to identify how these principles can be applied in real life.