Yoga Session for Year 12 Students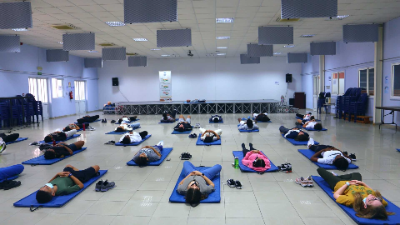 Year 12 students had a yoga class with instructor Alberto. Mr. Alberto is the official yoga instructor for the Embassy of India in Angola.
The hands-on aspects of the session focused on stretching, breathing, guided exercises and relaxation methods. Yoga is an excellent way to help students cope with stress, anxiety and other issues. Students also benefit from the holistic session by learning to be more in tune with their bodies in order to correct posture and balance problems.
We are grateful to the Indian Embassy for the collaboration.