Year 2 and 3 Athletics Day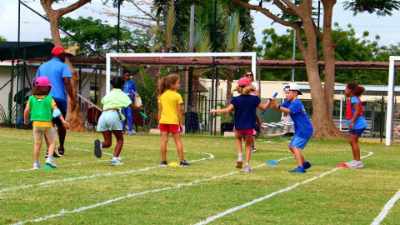 Our Year 2 and 3 students participated in Athletics Day, testing out their skills in various challenges at Palanca Sports Field. A lot of excitement and smiles could be seen while preparing the tracks and all the participants were very eager to begin the activities.
The goal for this event was to consolidate their current PE unit of learning, providing them opportunities to demonstrate what they have learned in a fun yet competitive way.
A big thank you to all parents who came out to support their children participating in Athletics Day! Without your support, athletics day wouldn't be as successful!