Year 7.2 Music Celebration of Learning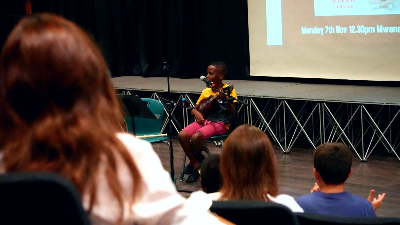 Year 7.2 celebrated the completion of their Music unity of inquiry, "Communicating stories through composition", through a live performance at Mwana Pwo Theatre.
Throughout this unit, students discussed different perspectives about compositions and why some are more expressive than others. They also investigated storytelling contexts and types, inquiring into how this art form has been perceived in different cultures and times.
Using different chords, melodies and instruments, students then presented to community members their own stories through music composition focusing on the theme of transitioning from PYP to MYP.