Early Years Celebration of Learning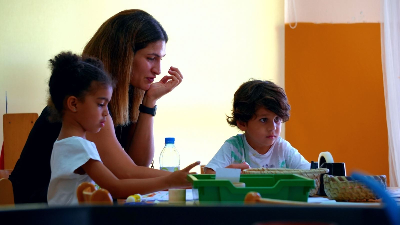 The Early Years Center received parents to celebrate the completion of the "Who We Are" Unit of Inquiry and share their learning.
For this unit the students explored the concepts of family, identity, role and community.
Topics the children cheerfully shared with parents also included social and interpersonal skills, self-management skills, identity development, and their role in the learning community.