Year 12 & 6 joint lesson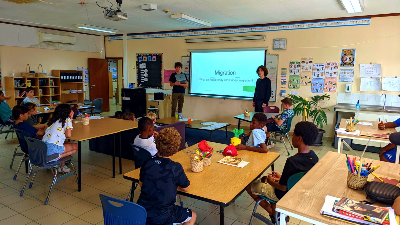 The Year 12 Diploma Programme Geography class led a lesson on migration for the Year 6 students.
They explored environmental and political causes for forced migration in Nigeria and created a variety of interactive learning experiences for their younger peers. The Year 6 students were able to add their own case studies and migration stories.
This project served as a great opportunity to connect the programmes and develop our school community.