Blue November Movement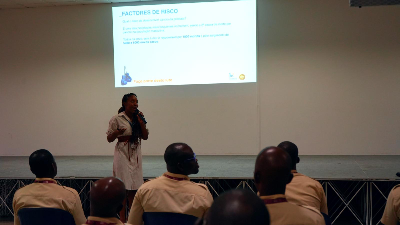 During Blue November, men are encouraged to grow moustaches. Also known as the Movember campaign, this global movement is raising awareness to tackle some of the biggest health problems facing men - prostate cancer, mental health and suicide prevention.
In support of this initiative, Dr. Nazneen has invited Luanda Medical Center (LMC) to come do a presentation to staff about prostate cancer in the school's cafeteria.
We can make an impact within the LIS community and worldwide by advocating and supporting these important issues.