Y10 & 11 Portuguese language acquisition role-play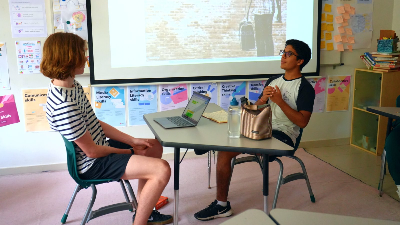 In exploring Portuguese Language Acquisition, through different perspectives and connecting with real-world issues and challenges, the Year 10 and 11 students performed their Criterion C Speaking Summative Assessment Unit — Connecting Beyond Borders — through the role-play "May I Come In?".
The students created different characters based on real profiles and assumed the role of a immigration officer or a refugee seeking to get into a new country. During the role-play students asked a set of questions and developed a personal story for their persona, while also portraying different emotions such as kindness, empathy and understanding or even lack of compassion, rudeness and discrimination.
By using this hands-on approach, the students developed their Language Acquisition through creativity, cooperation and social constructs of reality.