On-site Vaccination Campaign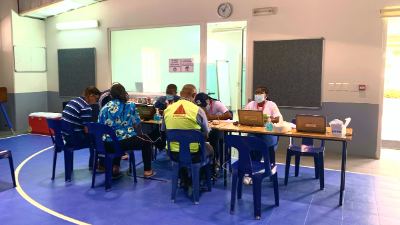 The Ministry of Health (MINSA), in collaboration with LIS, recently held a COVID-19 vaccination session on campus on Saturday, January 28th. From 08:30 am to 11:00 am, at the PYP Gym (Kandengue), Pfizer, BioNTech, and Johnson & Johnson vaccines were administered to the school community and household members.
The turnout was positive, with many individuals taking the opportunity to receive vaccine and booster doses. Important initiatives like this help safeguard the health and well-being of students, staff, and families.
We thank MINSA and the LIS staff who were on-site for making this important action possible.