Mini liga swimming competition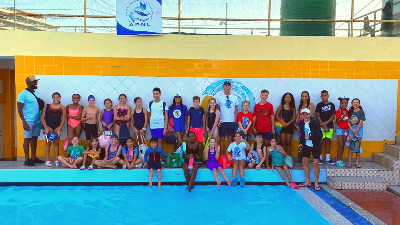 On Saturday, 11 February 2023, the LIS Lions Swim Team attended the first mini liga competition of the year. Mini Liga events are relays with two boys and two girls of the same age, designed to encourage beginner swimmers with 25 meters races only.
LIS had loads of support from parents and coaches. Congratulations to everyone. The next competition is Saturday 11 March 2023.
Coach João
Coach Ryan